National Network Members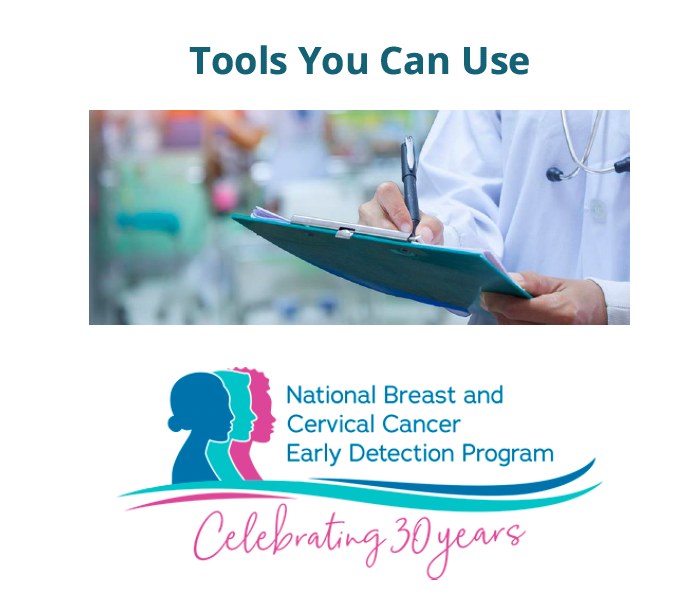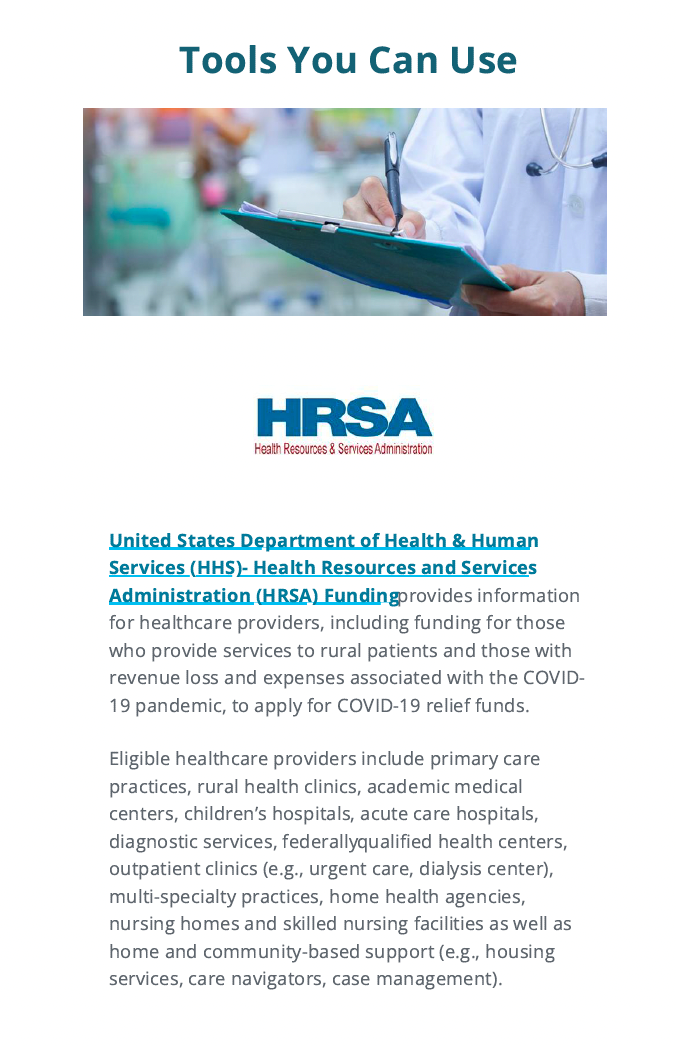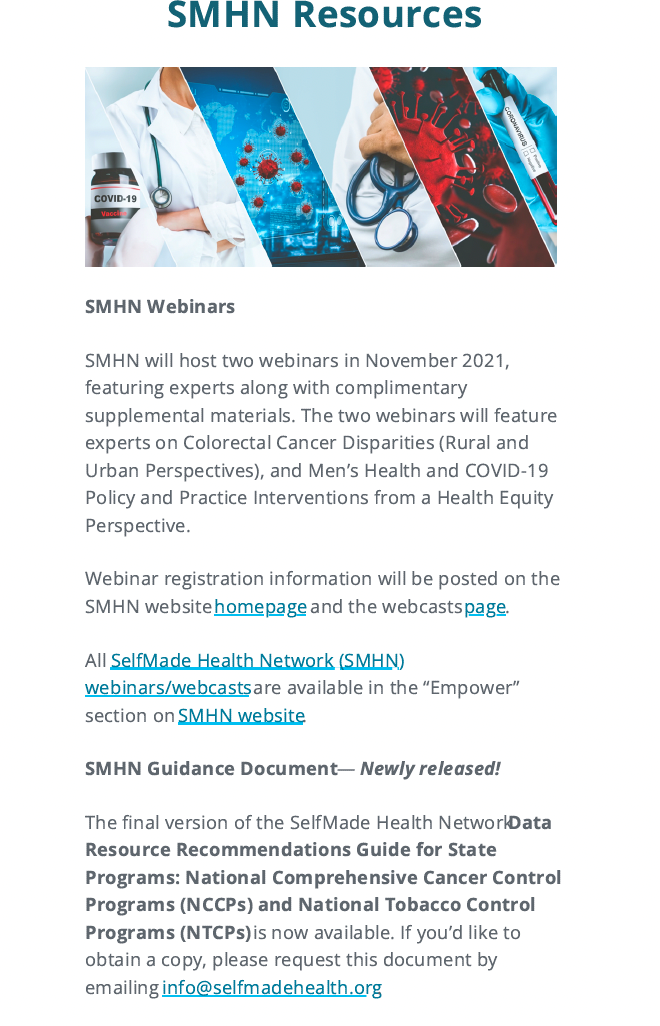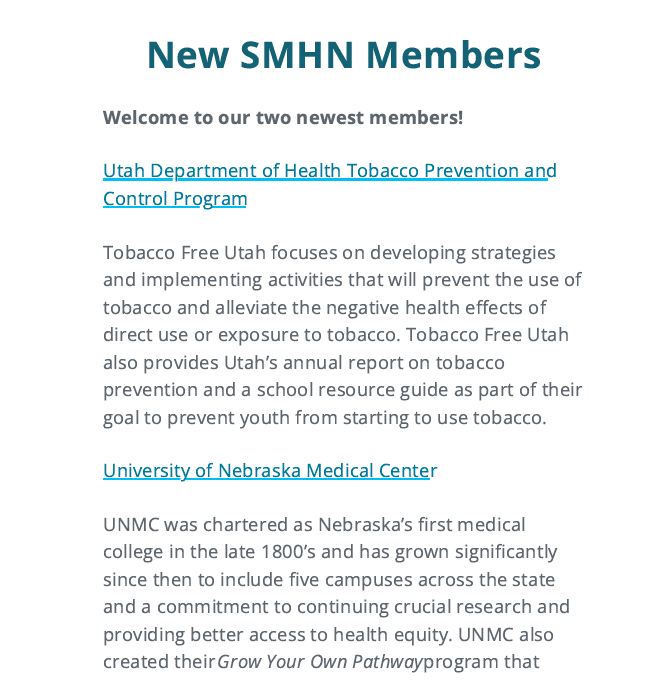 SelfMade Health Network (SMHN) members are very important to us. One of the several advantages associated with membership is access to SMHN Quarterly Newsletters (Members Only). SMHN Quarterly Newsletters feature information about national and regional priorities, funding opportunities and additional resources available to strengthen an organization's capacity, infrastructure as well as individual professional development skills relative to health equity. And SMHN Quarterly Calls (Members Only) oftentimes feature guest speakers. In addition, SMHN members can access webinars with downloadable resources to assist them with enhancing planning, implementation and partnership efforts and inquire about additional tailored technical assistance or training support. As a committed member of the SelfMade Health Network, you have pledged to take an active role in advancing our mission and to join groups around the country to make a difference.
Network Member organizations agree to:
Learn about the mission and goals of the SelfMade Health Network
In accordance with member organization's social media policy, engage with SMHN on Twitter, LinkedIn, and/or Facebook Share SMHN resources with colleagues, peers, partners, etc.
Participate in annual SMHN Member Feedback Survey to share how you have used SelfMade Health Network resources in your work and provide feedback on how we can improve.
Share news on topics such as: health equity, cancer prevention, cancer treatment, cancer survivorship, cancer disparities, tobacco prevention, tobacco cessation, tobacco disparities, health disparities, social determinants of health (SDoH) and other topics that impact low-income populations, that can be considered for inclusion in SMHN newsletters or as a featured resource.
Share news on about events including summits, conferences, trainings, annual meetings as well as peer-reviewed publications that can be considered for inclusion in SMHN newsletters or as a featured resource.
Academy for Continued Healthcare Learning
Chicago, Illinois
Advent Health
Davenport, Florida
Alabama Department of Public Health
Alabama
American College of Radiology (ACR)
Leesburg, Virginia
American Liver Foundation
West Orange, New Jersey
Arkansas Department of Health
Little Rock, Arkansas
Arkansas Nurses Association
Little Rock, AR
Atlanta Black Chambers
Atlanta, Georgia
Cancer Alliance of Marion County
Ocala, Florida
Chenango Health Network
Norwich, NY
Cherokee Nation
Tahlequah, OK
Clay County Health Department
Flora, IL
Cox Medical Center Branson
Branson, Missouri
Delaware State University
Dover, Delaware
Department of Public and Allied Health
Delco Pharmacy
Philadelphia, Pennsylvania
Dimensions Healthcare System
Cheverly, Maryland
Diversity Matters
Kimberly, Wisconsin
East Central Florida Cancer Control Collaborative
Winter Park, Florida
Emory University Rollins School of Public Health
Atlanta, Georgia
Emory Centers for Public Health Training and Technical Assistance
Florida Department of Health
Pensacola, Florida
Goodwill Industries of Arkansas
Little Rock, Arkansas
Guam Department of Public Health
Guam
Comprehensive Cancer Control
Hawaii State Dept of Health Tobacco Prevention & Control
Honolulu, Hawaii
Heart City Health Center
Elkhart, Indiana
Iowa Cancer Consortium
Coralville, Iowa
Jump at the Sun Consultants, LLC
Mequon, WI
Kansas Department of Health and Environment (State Government)
Pittsburg, Kansas
Kentucky Coalition of Nurse Practitioners & Nurse Midwives
Louisville, Kentucky
KS Dept of Health & Environment
Topeka, Kansas
Leaders Advancing and Helping Communities
Dearborn, Michigan
Louisiana Department of Health
Baton Rouge, LA
Louisiana Public Health Institute (LPHI)/ Tobacco Free Living (TFL)
New Orleans, LA
Maine Coalition to Fight Prostate Cancer
Augusta, Maine
Medical Oasis Corporation
Orange Park, Florida
Michigan Department of Health & Human Services
Lansing, MI
(Division of Chronic Disease and Injury Control)-Cancer Prevention
Missouri Department of Health
Jefferson City, Missouri
Mountains of Hope Cancer Coalition
Morgantown, West Virginia
National Cervical Cancer Coalition – Northern Virginia
Dumfries, Virginia
Nebraska Cancer Coalition
Lincoln, Nebraska
Nicotine Free Northwest Pennsylvania
Pennsylvania
North Carolina Cancer Prevention and Control Branch (State Government Office)
Raleigh, North Carolina
North Carolina Tobacco Prevention and Control Branch
North Carolina
North Texas Association of Occupational Health Nurses
Texas
Northern Dauphin County YMCA Branch
Elizabethville, Pennsylvania 
Northwest Georgia Regional Cancer Coalition, Inc.
Rome, Georgia
NOVA Southeastern University – School of Health Sciences
Wilton Manors, Florida
Tobacco Prevention Program

Ohio Department of Health
Columbus, Ohio
Ohio Disability and Health Program
Columbus, Ohio
Ohio State University Comprehensive Cancer Center
Columbus, Ohio
Center for Cancer Health Equity
Oklahoma State Department of Health – Center for the Advancement of Wellness
Oklahoma
Oregon Health Authority
Portland, Oregon
Pennsylvania Department of Health
Harrisburg, Pennsylvania
Scotland Health Care System
Laurinburg, NC
South Carolina Community Health Worker Association
Columbia, South Carolina
South Carolina Department of Health and Environmental Control (SC DHEC)
South Carolina
Southwest Louisiana Area Health Education Center (SWLAHEC)
Slidell, Louisiana
Spink County Coalition (Tobacco Cessation)
South Dakota
Suwannee River Area Health Education Center
Alachua, Florida
Tennessee Cancer Consortium
Brentwood, Tennessee
Tennessee Department of Health
Tennessee
Texas Department of State Health Services
Texas
The National Council for Behavioral Health
Washington, DC
Tobacco Free Hall County
Grand Island, Nebraska
UCLA Health Division of Medicine-Pediatrics and Preventive Medicine
Los Angeles, California
United Counseling Service
Bennington, Vermont
University of Nebraska Medical Center
Omaha, Nebraska
University of Oklahoma Health Sciences Center
Oklahoma
Department of Health Promotion Sciences, College of Public Health,
Utah Department of Health
Utah
Tobacco Prevention and Control Program
Vermont Department of Health
Burlington, VT
Virginia Department of Health
Virginia
Wake Forest School of Medicine
Winston Salem, North Carolina
Washington Rural Health Association
Spokane, Washington
Washington State Department of Health
Washington
Wisconsin Cancer Collaborative
Port Washington, Wisconsin
Wisconsin Department of Health Services
Wisconsin
Tobacco Prevention & Control Program
Wisconsin Women's Health Foundation
Madison, WI