American College of Radiology (ACR)/National Lung Cancer Roundtable (NLCRT) Resources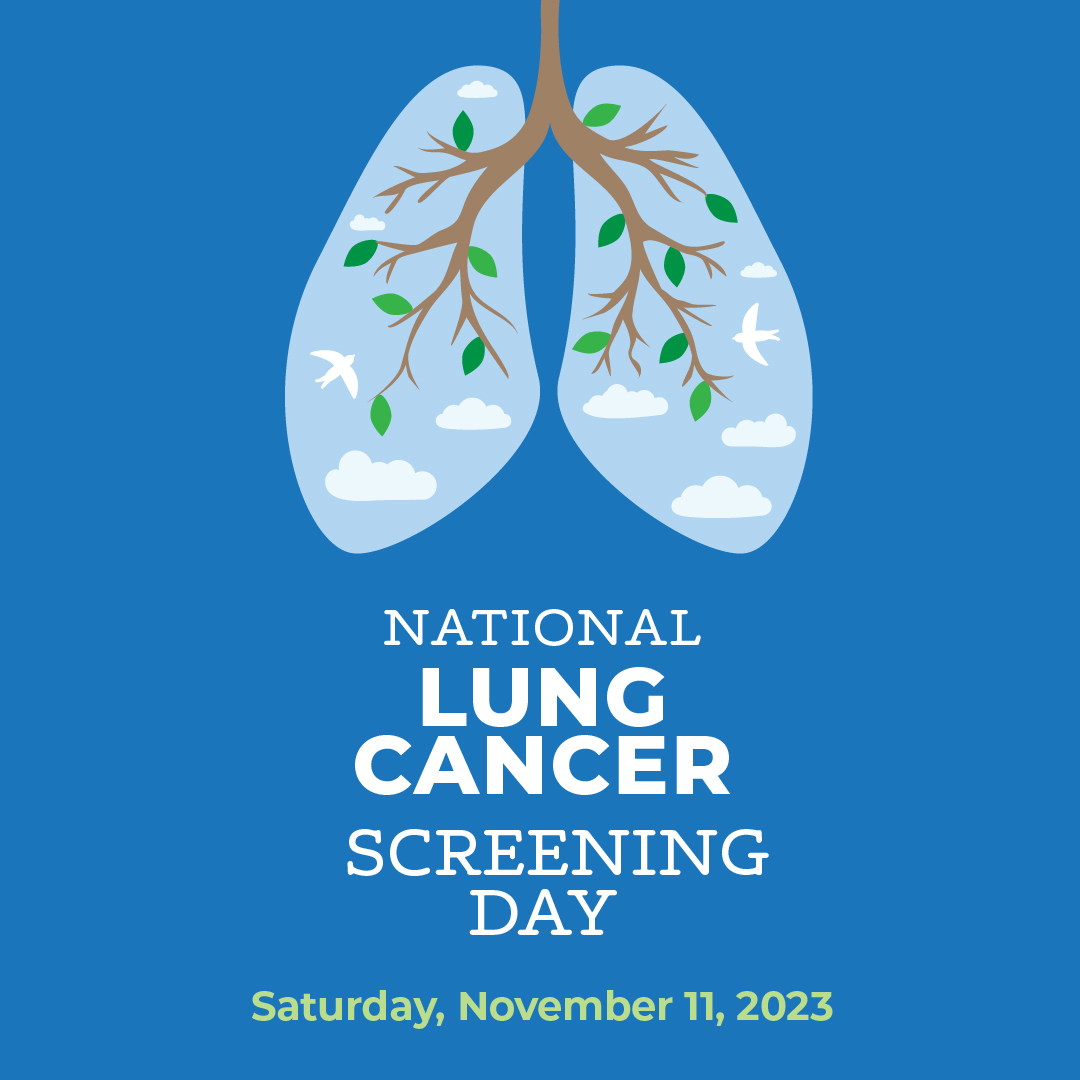 The American Cancer Society National Lung Cancer Roundtable (ACS NLCRT), American College of Radiology® (ACR®), and Radiology Health Equity Coalition (RHEC) have partnered once again for the second annual National Lung Cancer Screening Day ("National LCS Day") on Saturday, November 11, 2023. As part of a key initiative of Lung Cancer Awareness Month, and in acknowledgment of National LCS Day falling on the Veterans Day holiday, the ACS NLCRT, ACR, and RHEC have partnered with the Veterans Administration on this campaign in order to salute our Veterans by increasing awareness, outreach and access to our veteran population as well as other populations (including low-income populations), in turn saving more lives.
Low utilization rates for lung cancer screening present an opportunity for patients, caregiver advocates, medical professionals, cancer centers, primary care practices (PCPs), health systems, health plans, and employers as well as community-based organizations (CBOs) to work together to improve health outcomes by promoting health equity and enhancing timely access to lifesaving and effective lung cancer screening services and follow-up. Please join the lung cancer community for National LCS Day on Saturday, November 11, 2023.
To participate, lung cancer screening centers nationwide are being encouraged to open their doors to patients on Saturday, November 11, 2023. Through the promotion of National LCS Day, screening centers are not only extending screening opportunities to those who may be unaware of this effective, lifesaving screening option, they are also increasing awareness of lung cancer screening within their community. Rather than waiting until November to work lung screening into their routine, patients and clinicians alike are encouraged to make accessible screening a year-round priority.
Additional Resources:
To learn more about lung cancer statistics in your state or county/parish at: United States Cancer Statistics: Data Visualization (CDC) Tool
https://www.cdc.gov/cancer/uscs/index.htm
National Cancer Institute (NCI) State Cancer Profiles
https://statecancerprofiles.cancer.gov/map/map.noimage.php
National Lung Cancer Roundtable: Health Systems Dashboard
https://www.arcgis.com/apps/dashboards/a3bdbcf9d8c2494ea483b3918e5df131
Lung Cancer Screening Resources-American College of Radiology (ACR)
https://www.acr.org/Clinical-Resources/Lung-Cancer-Screening-Resources
Lung Cancer Screening 201: Accelerating Uptake of Lung Cancer Screening webinar series (American College of Radiology)

https://pages.acr.org/NLCRT_Accelerating_Screening_Uptake.html
Sign up to support 2023 National Lung Cancer Screening Day at:
https://nlcrt.org/lung-cancer-screening-day/
To obtain a copy of the 2023 National Lung Cancer Screening Day Communication Toolkit at:
https://nlcrt.org/lung-cancer-screening-day/
Locate a Lung Cancer Screening Facility Near You at:
https://nlcrt.org/lung-cancer-screening-day/
To contact the 2023 National Lung Cancer Screening Day team or submit questions at:
https://app.smartsheet.com/b/form/8d242df8a94d482daf91d4d3b5992a44